Executive Search | Board Appointments and Strategic Board Refresh | Not-for-Profit Search | Pro Bono Appointments and Testimonials
Executive Search
We assist in the appointments of executive leaders who who are expected to have a significant and measurable impact on business performance.
We work very closely with our clients, to search and appoint c-suite roles including: Chief Executive Officer; Chief Financial Officer; Chief Operating Officer; Chief People Officer; Chief Customer Officer and Chief Marketing Officer.
We also have recognised expertise in technology leadership, with successful search and appointment of roles including: Chief Product Officer; Chief Technology Officer; Chief Information Officer; and Chief Digital Officer.
"
"Aspire have helped us with a number of critical executive and governance appointments. The Aspire approach is collaborative and market leading. In a small market like New Zealand it is easy to assume you know all the potential candidates, and Aspire have proven to me this is not the case."
Board Appointments and Strategic Board Refresh
We offer a highly targeted board search service for the appointment of individual directors to a range of boards. Where boards are seeking more than one new director, and a strategic refresh of members is required, we provide a comprehensive service including:
Application of Aspire Leadership Framework;
Tailored Competency Matrix;
Board Alignment Workshop;
Full Search and Assessment Process; and
Facilitated candidate – client interviews
"
"Aspire Executive Search are my go-to firm for senior executive talent and board directors. The highly professional approach they follow and personal style allowed our organisation to attract world-class talent."
Not-for-Profit Search
We're passionate about making the best use of our expertise and resource for the benefit of all New Zealand. As such, we offer executive search and board appointment services, tailored to the needs of the not-for-profit sector.
"
"We are absolutely delighted with our new Chief Executive. The level of care, commitment, integrity and professionalism to the recruitment process we experienced, is second to none."
Pro Bono Appointments
We believe strong leaders make all the difference in the not-for-profit sector, but financial constraints mean many New Zealand not-for-profit organisations lack the resources to apply a robust search methodology when appointing key Executives.
Aspire is committed to contributing the best way we can, by providing one pro bono executive search engagement to a not-for-profit organisation each year. If you are a not-for-profit organisation wishing to register your interest in this programme, please contact us for an initial confidential discussion.
"
"The Aspire team helped build Simplicity a fabulous Trust Board, which will choose and distribute millions to worthy charities. They did the heavy lifting in identifying, filtering and interviewing a diversified group of Trustees, who all give their time and hearts to Simplicity.
They liaised extremely efficiently and enthusiastically with all parties, and gave our charitable purpose an extremely successful start. They can almost sell Simplicity better than we can!
Scott and the team were simply a joy to work with."
Sam Stubbs, Managing Director, Simplicity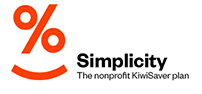 "
"Kea is grateful to the Aspire team for helping renew our Board of Directors as we continue to build the "Borderless Nation" of New Zealand around the world.
Aspire ran a great process, understanding what we needed and identifying a (very) long list of amazing candidates.
With their responsive, high-touch style, Aspire helped us quickly identify the best new Directors for Kea. We are excited with the outcome of the process that Aspire led for us."
Phil Veal, Chairman, Kea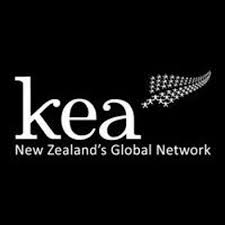 "
"Emma and Scott at Aspire Executive Search took the time to genuinely understand who we are as an organisation, where we are heading and what kind of individual would be our successful candidate. The support for the entire process from the pre-briefing to the final appointment and all the million and one things in between, was exceptional.
Emma facilitated robust discussion and challenged the Board's thinking. We are absolutely delighted with our new Chief Executive and cannot thank Emma and Scott enough.
The level of care, commitment, integrity and professionalism to the recruitment process we experienced, is second to none.
I would highly recommend Aspire Executive Search."
Jemini Patel, Chair, National Foundation for the Deaf

"
"Emma and Scott gave the Trust their undivided attention during the entire process; from their pre-briefing sessions with the trustees, which served to coalesce the board's thinking around the capabilities and skills needed from a successful candidate, to the decision on the final appointment. They treated both the board and all the applicants professionally and with respect throughout and played a pivotal role in facilitating the process for everyone involved, including challenging the board in its thinking processes around the appointment, adding significant value and depth to the decision making.
The Trust is delighted with the appointment of our new director, and recognises that this is in no small way due to the skills, professionalism, warmth and empathy which both Emma and Scott brought to the search."
Cynthia Smith, Chair, McCahon House Trust